Monaco-Ville
Affectionately known as Le Rocher (the Rock), Monaco-Ville Monaco is the only district in the Principality of Monaco to have retained its charming old town and is home to some of the most interesting Baroque architecture.
The oldest district in Monaco
Winding streets and the breathtaking Grimaldi palace set the tone for the quaint district of Monaco-Ville Le Rocher.
A Monaco district full of charms steeped in history, Monaco-Ville affords residents the unique opportunity to enjoy luxury living in Monaco at its finest. The Prince's Palace, the Oceanographic Museum, the Albert I High school and government buildings like the National Counsel, the Town Hall, the Court, and many more, can be found in this iconic destination of Monaco, making it an ideal place for families to reside. Nestled between the old-style houses of the Rock are some of Monaco's most authentic boutiques, galleries and eateries serving up delectable Monegasque cuisine.
Residing in Monaco-Ville
Monaco-Ville's nickname, Le Rocher (the Rock), reflects its elevated location on a headland jutting out, offering unrivalled views of the Principality of Monaco.
Thanks to the Monaco district's elevated position, property in Monaco-Ville Le Rocher offers incredible views over the port of Fontvieille or Port Hercules and the F1 track. Reflecting the traditional nature of the neighbourhood, apartments for sale in Monaco-Ville Monaco are primarily comprised of low-rise, bourgeois residences that have been maintained to impeccable standards.
Life in Monaco-Ville
Monaco-Ville Le Rocher is one of the most sought-after places to reside in Monaco and is home to just three per cent of the population.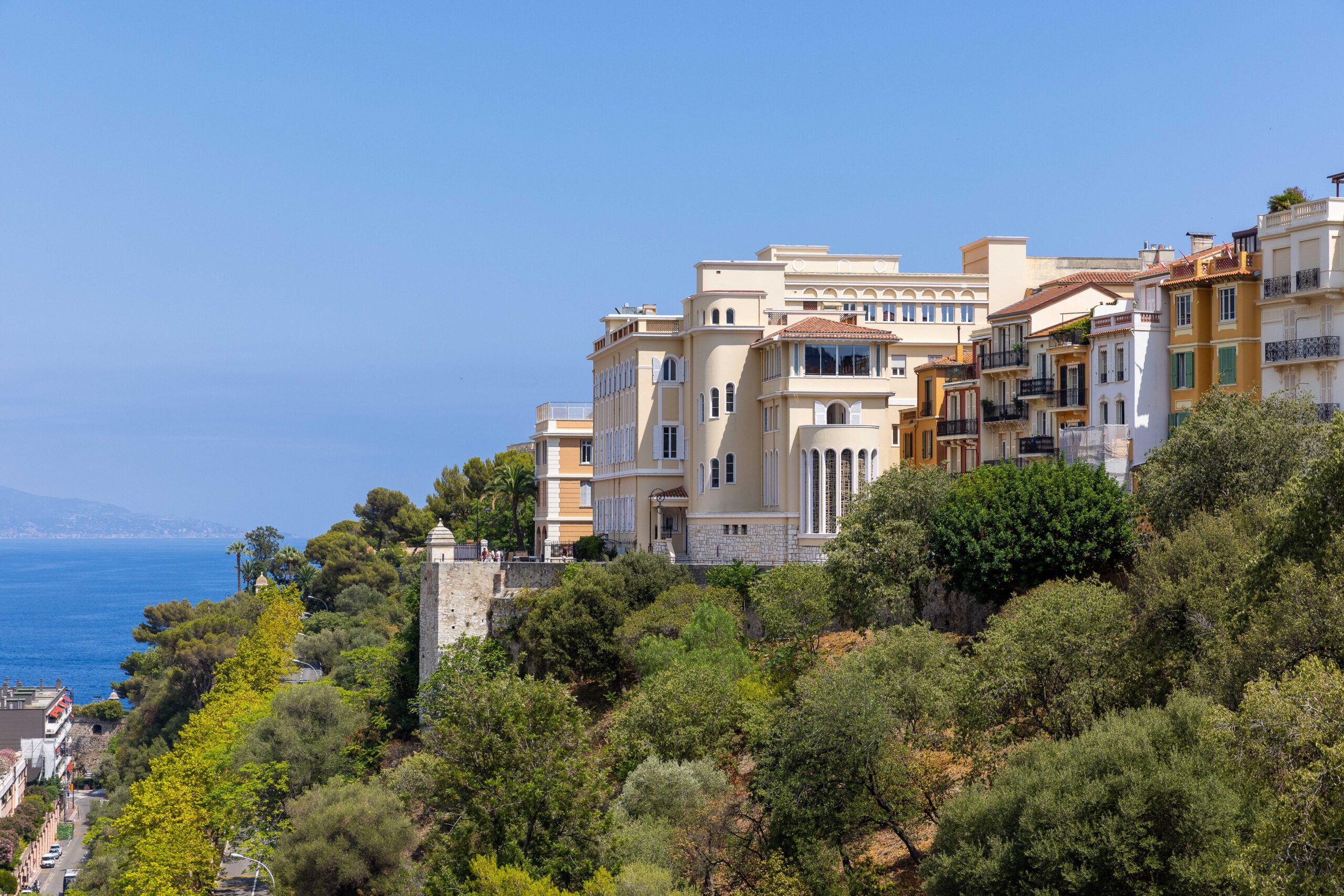 As a highly exclusive area, residents of Monaco-Ville are treated to the principality's finest offerings. Monaco-Ville Monaco is one of the most peaceful districts in Monaco, where the smells of fresh laundry and traditional Monegasque food fill the air. Since few vehicles can circulate in Monaco-Ville Monaco, and the winding alleys are pedestrianised, Monaco-Ville Monaco is a superb destination for raising a family. Pastel-coloured residences flank the medieval streets, with dozens of shops and restaurants at street level. Le Rocher also has its own post office, grocery store, pharmacy and school, as well as the exquisite Saint Martin Gardens. Each Monaco district has its own distinct character. Whether you are seeking old-world romance and charm or opulent glamour, La Costa Properties Monaco can help you find the area in Monaco that's right for you. If you are considering relocating to Monaco and would like to learn more about Monaco-Ville Monaco properties for sale or rent, then contact us today.